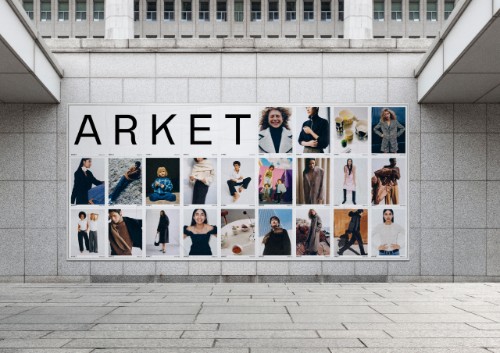 ARKET to open store in Suwon
Following its first two store openings in Seoul in 2021 and in Busan earlier this year, Stockholm-based lifestyle brand ARKET is opening its first store in Suwon on 26 January 2024. The new store, 004040-942, will be the fourth physical ARKET destination in Korea.
Located in the newly opened Starfield shopping mall, the Suwon store has a total area of 424 square metres and combines ARKET's signature monochrome palette of soft greys with natural materials such as solid oak interiors and custom-made terrazzo flooring and fresh green plants.
'We are very excited to open our first store in Suwon and finally meet our local customers face to face. This will significantly strengthen our presence in Korea and make our modern- day market offering available to a broader audience,' says Pernilla Wohlfahrt, ARKET Managing Director.
The new Suwon store will showcase a selection of the brand's assortment with collections for women, men, children and the home.
Launched in 2017, ARKET is based on the concepts of sustainable design and everyday beauty. The core ideas are rooted in the Nordic modernist movement of the 20th century, which bridged the worlds of arts, crafts and functional form to produce affordable and accessible items for everyday use.
For more information, please contact press@arket.com.