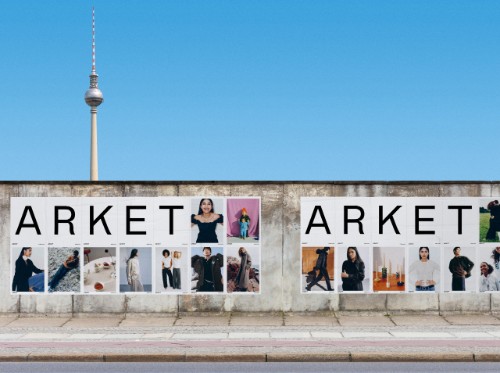 ARKET to open flagship store in Berlin's Mitte district
Nordic fashion and lifestyle brand ARKET continues to grow their presence in Germany with the opening of a new flagship store in Berlin in 2024. The new store, 004041-941, will be the fifth physical ARKET destination in the German market, located in the heart of the capital's vibrant Mitte district.
'Germany is a major market for us, and with a second store in Berlin, we look forward to deepening the relationship with our local customers, inviting them to explore our full modern-day market offering," says Pernilla Wohlfahrt, ARKET Managing Director.
The Berlin Mitte store will showcase a curated selection of ready-to-wear and accessories for women and men, childrenswear, body care and interior design. In-store, customers will also find the ARKET café, offering a vegetarian menu, seasonal pastries, and organic speciality coffees from some of the world's best growing regions, as well as a selection of the brand's signature ARKET Café merch collection.
For more information, please contact press@arket.com.